Bini Engineering Pvt. Ltd.
Bini Engineering Pvt. Ltd. provides one stop engineering solution for your trade and industry. Depending on the size and field of your organization, we have different products and services to meet your requirements. We provide the optimum and customized solutions made for your organization.
Bini Engineering Pvt. Ltd. began its business operation as an Air Conditioning and Refrigeration, Ducts, Plumbing and Electrical work in September, 2015.
Bini Engineering Pvt. Ltd. is focusing exclusively in high quality and cost-effective Products and implementation of services. We are advancing on a tremendous pace and with involvement of skilled and experienced people working in the organization. Bini Engineering Pvt. Ltd. is currently doing business in Government, Banking, Industries, Large Corporate, Telecom and in the Media Sector.
---
Our Mission & Vision
Our Mission
To achieve the reputation of a quality, high standard & reliable solution & service Provider Company in the MEP industry.
Our Vision
To achieve 100% customer satisfaction by delivering quality products and services at an affordable cost. Our forward vision is to strive to become an entity in technology based corporate solutions, capable of demanding unconditional response from the targeted niche. We also believe that for our scope of improvisation – sky is the limit and we are always ready to take our achievements to the next level. We are growing and would always like to remain on the growing streak.
Our keys for development:
Desire for Excellence
Trust and confidence build-up
Innovation
Transparency
Teamwork
We believe in
Motivation
Collective responsibility and leadership
Professionalism and ethics
Adding values to our client needs
Great Experiences Build Great Brands.
Bini Engineering Pvt. Ltd. is a diversified MEP company, made up of teams of people who are proven in their industries. All working to design, build, transport, operate, and maintain projects all over the Nepal. But we believe that projects are about more than concrete and steel.
---
We believe in trust in the places where we do business.

Whether that's by engaging honestly, by giving back, by putting safety first, or by looking for smarter, more sustainable ways to get the job done right.

We take pride in providing a quality product on time.

We endeavor to place a signature on all our projects by consistently meeting the requirements of the specifications and by delivering sustainable projects.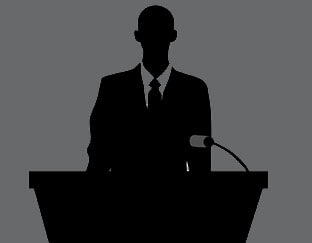 Manoj Tamang
Bini Engineering : Your MEP solution partner
The company has been formed by a group of professionals having vivid experience and wide exposure in MEP Sector

People involved here are young qualified business graduates and qualified engineers from the renowned universities from Nepal and Abroad.

The resource personnel working in the company have been consistently providing reliable support services and consultancy to a wide variety of clients either in the capacity of executive or as business partner or consultant

Bottom line of the company philosophy is building a long-term business partnership with its clients where interpersonal relationship, reliability, assured quality are the major building blocks.

It is a company where professionals from both technical and functional field group together with an objective of providing appropriate engineering solutions

It realizes the importance of functional knowledge and its impact in developing business solutions. We constantly strive to be a leading technology firm with profound business and functional knowledge.  The key to the company's success is the maintenance of a close working relationship with the clients through ensuring the best possible solutions to their needs; to establish and maintain a thorough knowledge and understanding of client's objective and help them maximize the benefits.

We want to establish ourselves as the best choice in MEP Services, Consultancy and Development by offering the full spectrum of services.